A Different Kind of Pandemic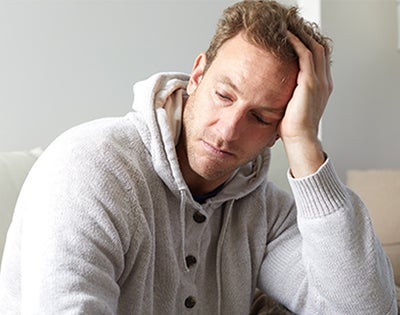 - 5/17/2021
There is no doubt that Coronavirus has caused disruption to daily life. After all, the pandemic ushered in unprecedented Isolation and financial hardship, not to mention illness and death. However, according to the American Medical Association, Coronavirus isn't the only pandemic impacting our country. We are adapting as we ride out the virus, but some alarming statistics are starting to pour in about opioid-related mortality.
Addiction is a disease for which there is treatment, and countless people are in need. All together more than 40 states have reported increases in opioid-related overdoses. The opioid crisis has grown into a complicated and deadly monster.
An increasing number of media reports from national, state and local levels support the trending statistics of higher drug-related mortality from overdoses caused by illicit opioids. The information is gathered from a variety of sources including: public health agencies, law enforcement, emergency medical services, hospitals, treatment centers and research journals to name a few.
In addition, the Centers for Disease Control and Prevention reports a 38.4% increase in overdose deaths from synthetic opioids when comparing the 12-month period leading up to June 2019 to the 12-month period leading up to May 2020:
37 of the 38 U.S. jurisdictions with available synthetic opioid data reported increases in synthetic opioid-involved overdose deaths.
18 jurisdictions reported increases greater than 50%.
10 western states reported more than 89% increase in synthetic opioid-involved deaths.
The CDC reports 81,000 drug overdose deaths occurred in the U.S. in the 12 months ending in May 2020. That number is the highest record of overdose deaths over any 12-month period. Granted overdose deaths were already on the rise before the Coronavirus pandemic, the latest numbers are suggesting an acceleration of overdose deaths during the crisis. We will know more when the next set of 12-month period reports are published.
In Florida, based on data from 2019 prepared by the Medical Examiners Commission and published in a Florida Department of Law Enforcement report, Northwest Florida was already showing a significant increase in fentanyl-related deaths.
As a result, Lakeview Center expanded affordable and grant-funded opioid treatment coverage to Santa Rosa and Walton counties, in addition to existing coverage in Escambia and Okaloosa counties. Lakeview is the lead behavioral health agency serving the area, and they provide Suboxone® services across the region – methadone in two counties where the impact is the most significant, and Vivitrol® in three other counties. In 2020, the agency also distributed 398 boxes of Narcan® to individuals, loved ones, and half-way houses.
Providing medications is only one way to save lives, but it's important to get to the root of a substance misuse problem to help a person find a path to recovery. A good place to start is by seeing a mental health professional who can assess the person and collaborate to develop an effective treatment plan.
Learn about Lakeview Center Opiate Treatment Programs at locations across Northwest Florida.